Showtime!
24 February 2022

It's that time of year again, time to talk about our annual showstopper! This year we are back to our regular schedule of doing our fabulous theatre show at our second home, Darlington Hippodrome Theatre in July! We would love for as many of our JBD's as possible to be involved so here is your 'heads up', get these dates in your diary…

We will be performing at Darlington Hippodrome Theatre on Thursday 7th, Friday 8th and Saturday 9th July 2022 and will be having our Dress Rehearsal at the venue on Wednesday 6th July. We will also have our dress rehearsals 2nd and 3rd July and a full cast rehearsal 26th June, these are compulsory rehearsals for all performers.

Sunday show rehearsals will begin at the start of May and be held every Sunday till the show dates. More info on how to book your place in the show will be following soon.

This is just another reason to choose The Joanne Banks Dancers for your child's dance education - the opportunity to perform in a professional theatre every year!

Make sure you have checked your email, our show form has now been sent out to all current JBD pupils (not pre-school pupils).

Please read this email carefully and if you have any queries please email or speak to someone at Studio 10.

Hands up who is excited????!!!!! Hands up if you've already filled in your form???!!! Get those dates in your diary and get ready to prepare for the highlight of the JBD year, we would love for as many for you as possible to be on that stage with us - it's the best time of year to be a JBD!!!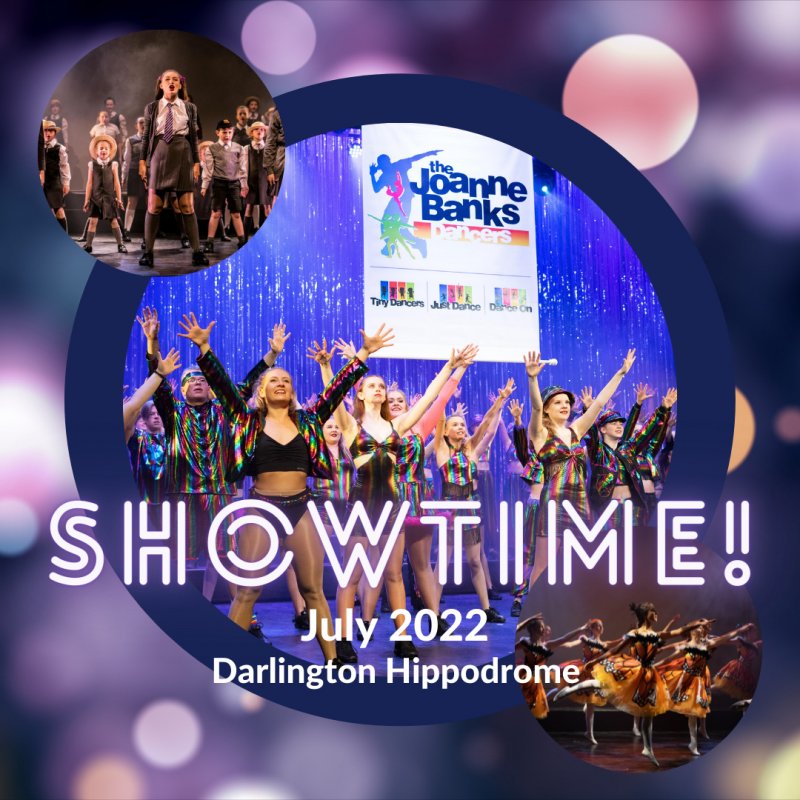 © 2022