​✨ 1300 Tickets Sold! ✨
25 May 2022
Tickets are now on sale!!! Tickets went on sale at 9am Monday morning but not without issue..... As you may have seen on Facebook, JBD managed to break the internet...!

Stage Stubs have informed us that 4 large events all went live at the same time and this caused the server to crash and then reboot with lots of glitches. They have now upgraded the server and rectified the problem so the site is once again working properly. They wanted us to pass on their apologies and to say that this not the experience they want customers to have.
We have sold over 1300 tickets despite the issues first thing yesterday morning - absolutely amazing first day sales!
If you haven't yet got your tickets then make sure you get over to Stage Stubs soon and order what you need!
https://stagestubs.com/gb/the-joanne-banks-dancers...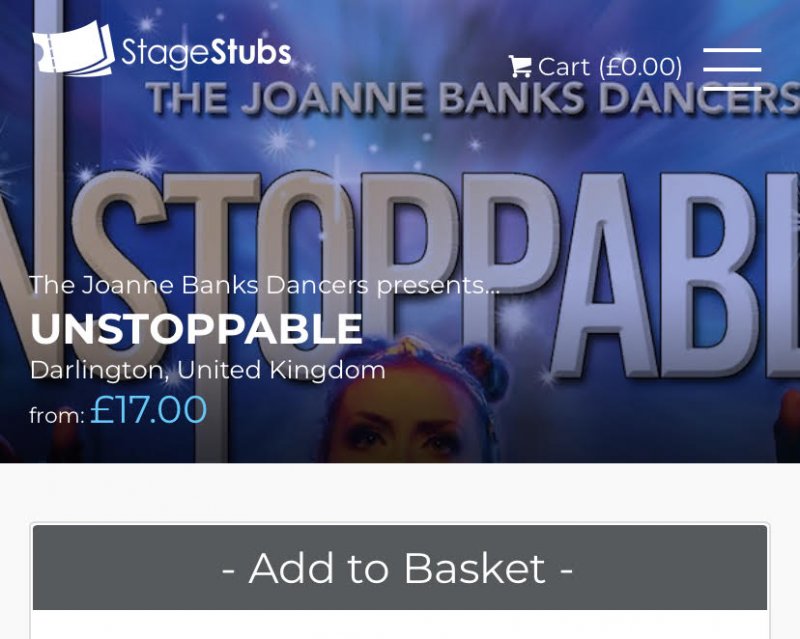 © 2022