Spotlight on…

Caroline Bateson
Another West End starlet from Joanne Banks Dancers!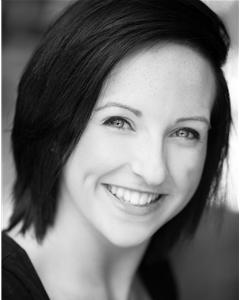 Photo credit: Faye Thomas
This week we turn the JBD Spotlight onto Caroline Bateson. Caroline danced with the JBD\'s for about 8 years before leaving us to go to The Urdang Academy. Caroline later joined The Arts Educational School where she trained in Performing Arts. Caroline landed her first job in \'Top Hat\' which toured the country before continuing with a run in the West End. Caroline then joined the cast of \'Miracle on 34th Street\' for a Christmas tour. Big things are about to happen for Caroline - keep watching this space for more info!!


\'I joined the Joanne Banks Dancers when I just 11 years old for my very first tap class, I\'d been told from a previous school that I wouldn\'t be able to manage tap because I didn\'t have enough rhythm, haha (JB: this is funny as Tap was always Caroline\'s best subject even from a very early age)!!!




This one tap class turned into, jazz, ballet, acrobatics and private tuition. I couldn\'t get enough of the school and soon ended up doing about four nights a week!




I had an amazing time with everyone there and treasure some wonderful memories from shows and classes. I don\'t think I\'d be where I was now if I didn\'t have such great teaching from an early age so thank you so much for everything you did.




Turns out I can tap dance, just needed the right encouragement and I was lucky enough to find it at The Joanne Banks Dancers. I wish many years of success for a such a professional and loving school. \'